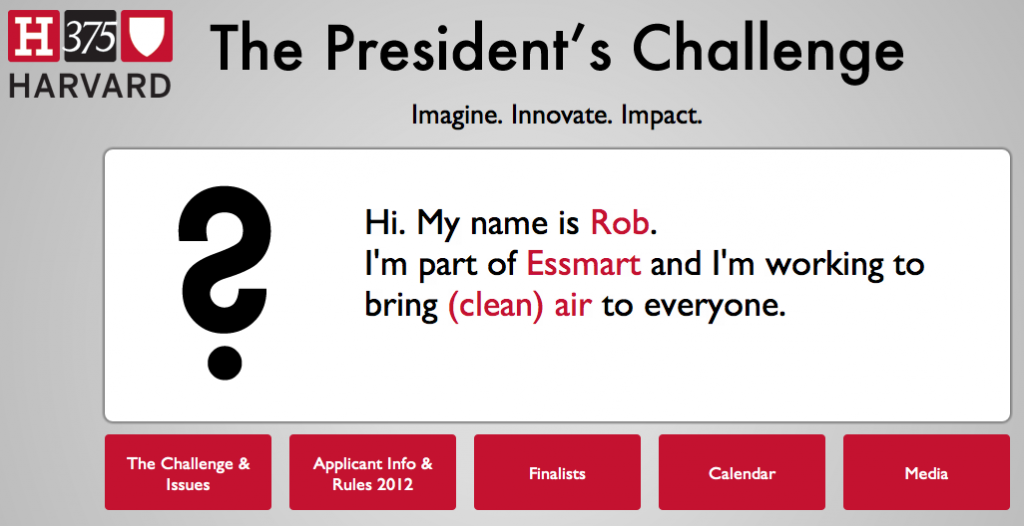 Together now: "Hi, Rob!"
Awesome news! Essmart was just announced as one of the 10 Harvard i-Lab President's Challenge finalists! Evidently, there were about 170 teams that entered the competition, so this is a pretty big deal for us.
Thanks, Harvard i-Lab! We look forward to finishing out the competition!