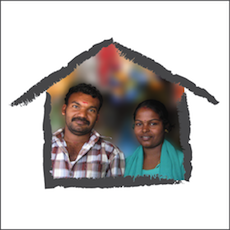 Meet Amala
Amala lives with her husband and children outside of Pollachi, a third-tier city in southern India. Amala has a lot of needs. Her kerosene lantern is dirty, dangerous, and expensive to use. Every time she cooks, her kitchen fills with smoke. When she and her family drink water, she never knows if that glass will result in a trip to the medical clinic.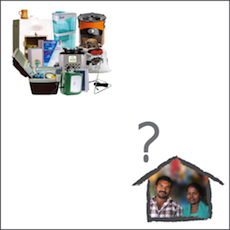 Meet the technologies
Essential technologies that address these needs already exist: LED solar lanterns that reduce dependency on kerosene, smokeless cookstoves that reduce indoor air pollution, and low-cost water filters. However, Amala doesn't know about any of these technologies.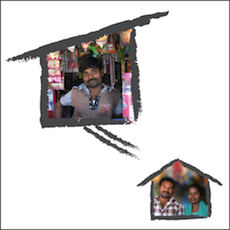 Meet the local retail shops
The only place where Amala buys anything for her home is the local retail shop. When she makes her daily visit to the store, she doesn't see anything that addresses her essential household needs – just some Coca Cola, shampoo packets, and candies.
In India, there are 14 million shops on which 90 percent of the population, or 192 million households like Amala's, depend on for all of their consumer needs.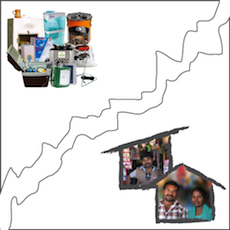 Meet the PROBLEM
Amala is tightly connected to the retail shop, but the retail shop and Amala are disconnected from essential technologies that could improve Amala's life. Essmart is a process innovation that connects the global supply chain. We are creating an essential technology marketplace in local retail shops, allowing shop owners to give their customers like Amala access to essential technologies.