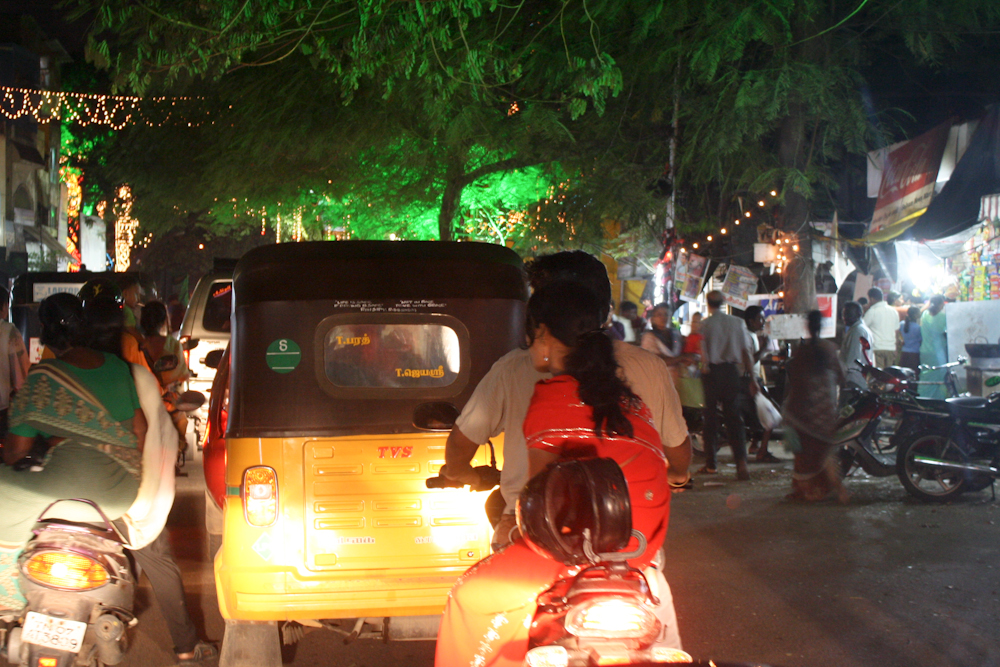 Last night, Essmart teammate Selvan and I left the large Indian cities (specifically, Chennai) for the smaller town of Pollachi, surrounded by more rural areas. The overnight sleeper bus that we took to get here was very comfortable, and has made a big difference in my ability to function today (I normally don't do well sleeping upright).
Pollachi will be the base for Essmart's operations, and our task over the next week is to get things up and running. Today, we've got a bunch of administrative tasks to take care of. We're going to look at a few houses that will become Selvan's home and Essmart's office/warehouse. We're going to print copies of Essmart's preliminary catalogue. We're going to call Javed, who we worked with in January, and check in with our pilot stores.
There's a lot to do, but I'm excited to finally be here! Time to get the day started.