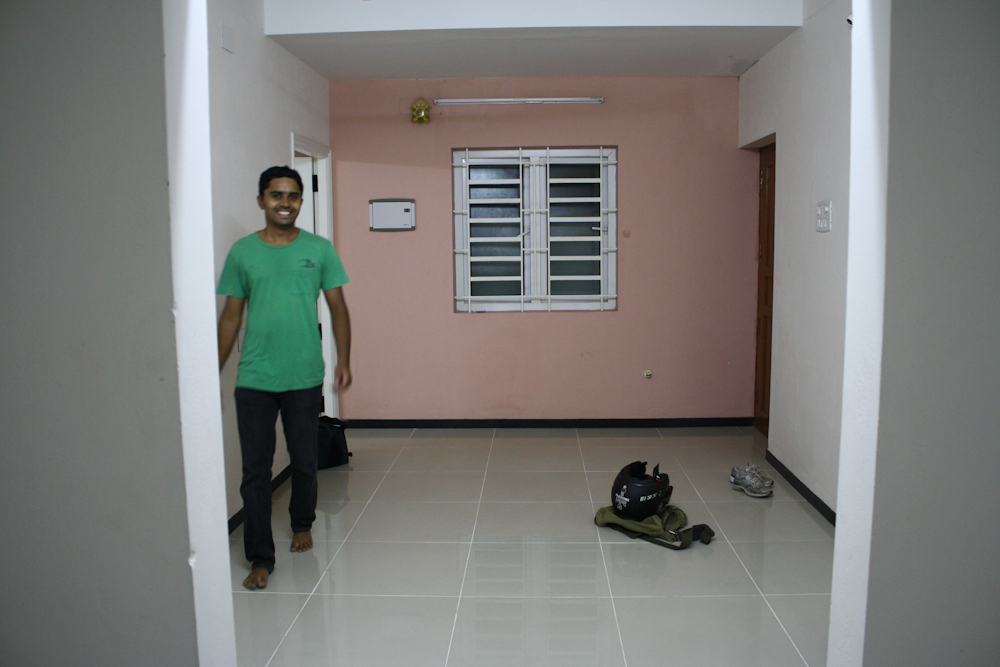 Thursday, we finally moved into our new space in Pollachi. It ended up taking us a bit more time to get the key than expected.  We basically had to pitch Essmart to our landlord to get him to support us, given we're young and new to the city. In the end, we gave a reference for him to contact, and I think that's what helped us secure the key. We're very thankful to our new friends (and references) in Pollachi that helped make this happen for us. Overall, I think we got really lucky with our place.
Thursday morning, our place was empty. Thursday evening, we started to make it more of an office and a home.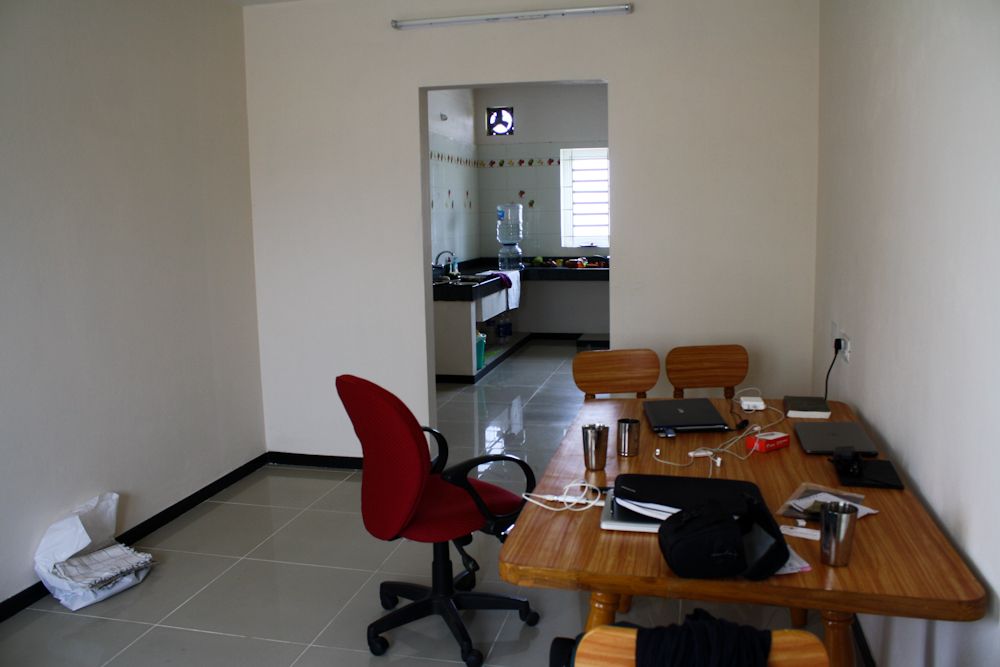 This morning, we started to make it more of a warehouse. We got in touch with Javid, whom we worked with for our January pilot. In May, we had ordered a bunch of products to run a second pilot. However, we decided it would be too difficult without someone here full time, so we postponed the pilot until now. Javid has been kind enough to store all the products at his place since then. We finally picked them up today, unpacked them, and stored them in the small closet/room in our flat that has become our warehouse.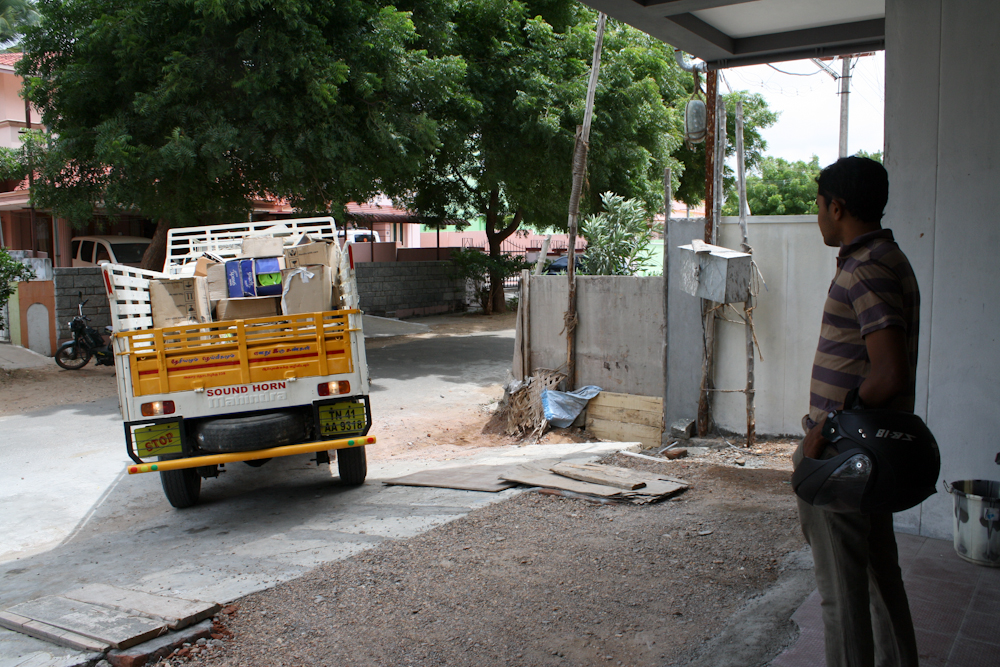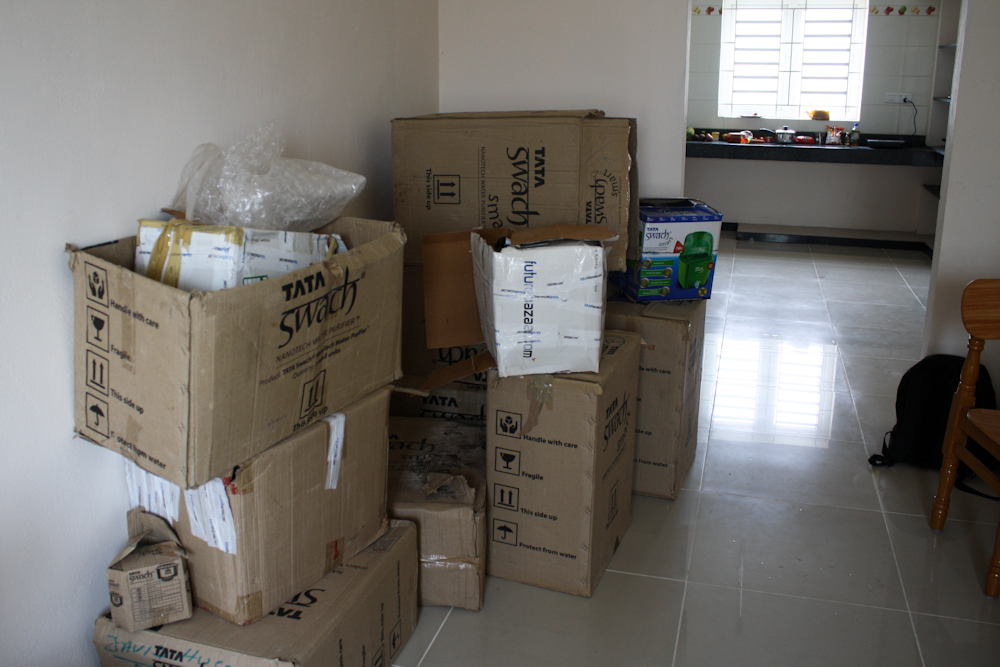 We also took one of each type of product out the box so we can test it out. It's important that we play with all the products in our catalogue as much as possible. Many of us have used these products before, but we will understand them even better with constant use, and we will be able to convey our learnings to our customers and end users. We plan on having many of these products in use around the office.