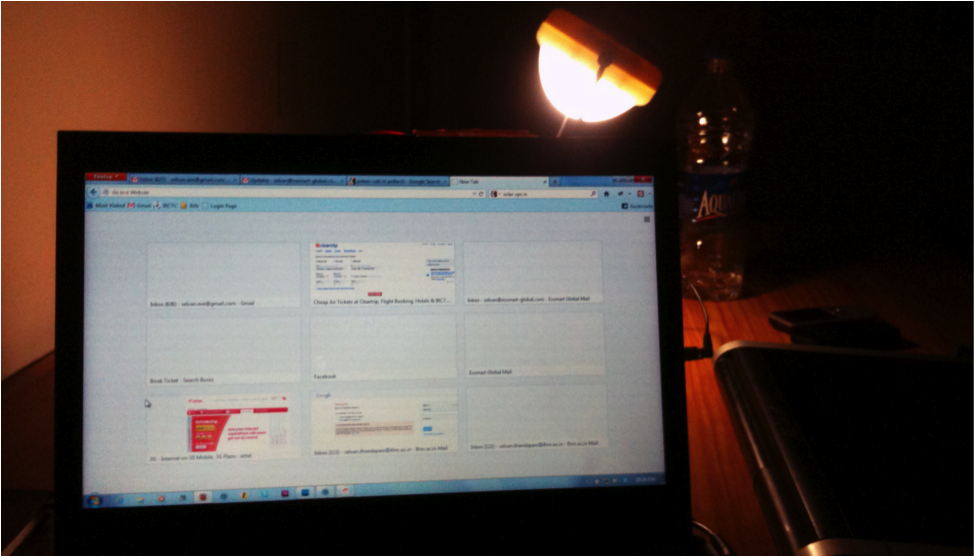 Hi! This is Selvan, writing my first blog for Essmart about my day-to-day field experiences running the ground operations. It's been almost 15 days since we got to Pollachi, and we have made significant progress from our hotel room in Sakthi to a moderately furnished home cum office, where we've using the products from our catalogue for filtering our drinking water and solar lanterns to light our apartment during power cuts. On the operations side, we have established contacts with a variety of retail shops who've showed a lot of interest in putting our catalog in their shops and some even introduced us to other interested shops. Adding new shops to our list hasn't seemed to be a very daunting task, but getting a sale from the shop is the real challenge. Our priority for now is to make that happen.
As Jackie mentioned in her previous post, we rely on 1) user research, 2) personal experience and 3) market feedback to select products for our catalogue. Living and working in Pollachi helps me relate some of my own personal experiences to the issues faced by people here. For instance, power cuts in Pollachi have increased from two hours a day to more than 12 hours, and they're even worse in the night. Thanks to our solar lanterns, I can now do work, cook and charge my mobile phone using the same lantern. For a low-income family living on a farm, this is an ideal product that solves their lighting and other basic needs.
­­We are learning a lot in this process about our end users, retails shops, product companies, and everything else connecting these points. Stay tuned for more updates from the field and how Essmart is taking essential technologies to your local shops.