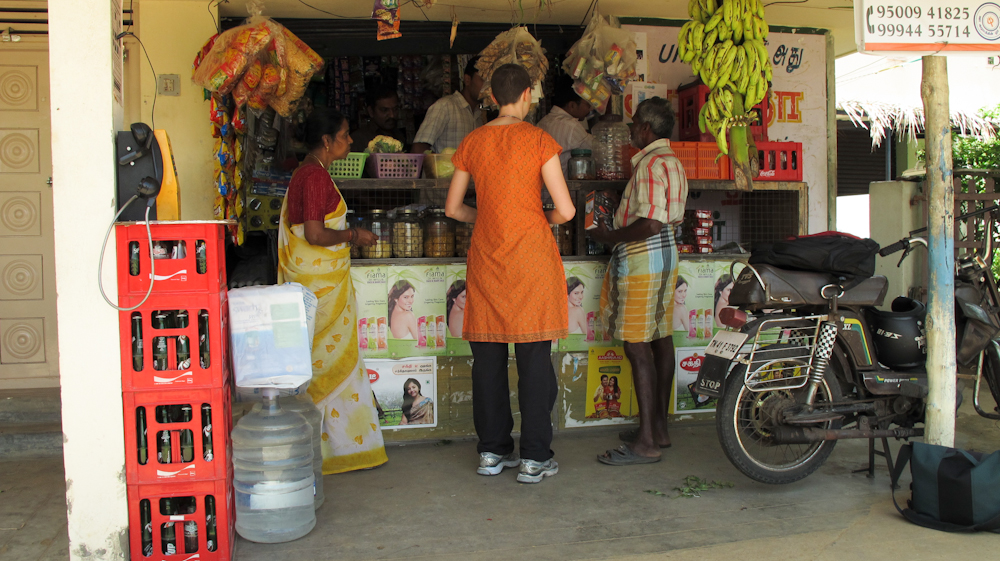 "An outsider's understanding of local conditions in India." This is something which both Diana and I, as co-founders of Essmart, have been told we have.
I cannot argue with this statement. I am not Indian, I did not grow up in India, I am not aware of all the subtleties of life there. I don't even live in India at the moment. Diana has me beat on a couple of these points, but we still are considered "outsiders" and we probably always will be.
And with the idea that we are "outsiders" comes the concern that we don't understand India at all, followed by many doubts about our ability to succeed in an Indian market.
I understand this concern, and I've certainly heard this more than once. There are things I don't know about how society functions and things I miss out on due to the language barrier.
But I also partly disagree with this concern, because it emphasizes how different we are as people. Our differences are the focal point, and it is because of how large these differences are that we will always have an "outsiders" perspective. This concern implies that it is difficult – maybe impossible – to ever overcome these differences.
Yet, despite how different we are and how large of a rift they cause, we are genetically 99.9% the same. This was a point that Bill Clinton raised in his Class Day speech at Harvard in 2007 (speech continues to Part 3). We are all 99.9% the same, and yet we choose to focus on our differences like they are the only parts of us that matter.
I believe that we have more in common with our target consumer than people recognize. We may have a different hometown, ethnicity, language; but we are all still people, and in that sense we share many understandings. We all understand what it's like to be brought to laughter, or to tears. I can understand someone struggling to make a decision due to family pressure, because I've fought that battle before. I can empathize with someone wanting to purchase a top quality product for a low price, because I've weighed the cost vs. quality of products in my head before. Sure, the context will be different. But when you look past the differences, it's really quite amazing how many similarities there are in the underlying thoughts and actions.
Bill Clinton finished his speech with, "Enjoy your differences, but realize that our common humanity matters much, much more." We may have an outsider's understanding of local conditions, but we have a common understanding of human conditions. It is with this common humanity that we are building Essmart.