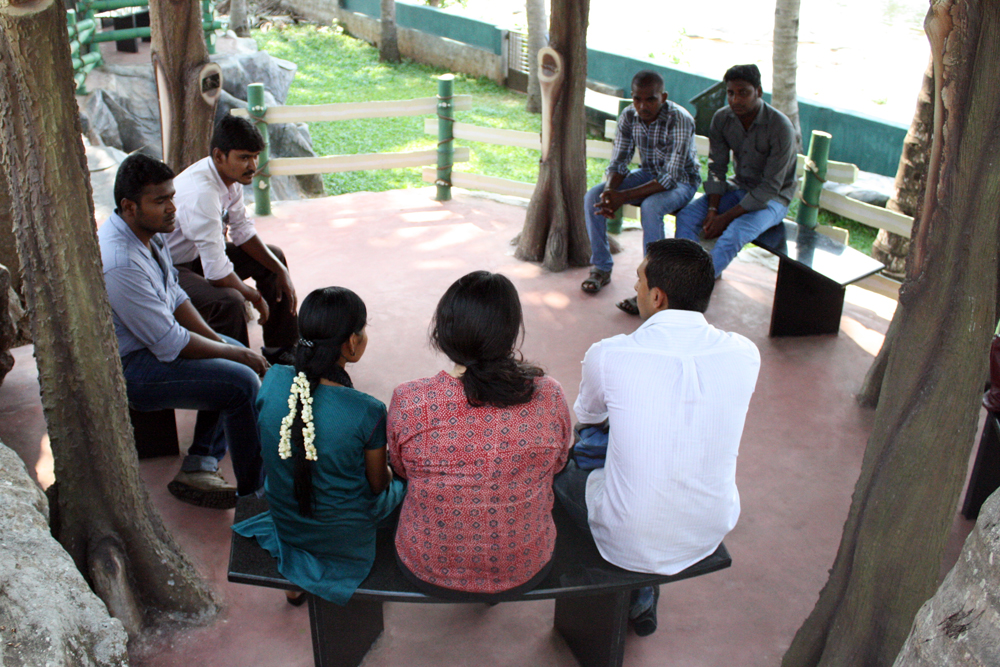 Yesterday, we took everyone based in our Pollachi office out to lunch at nice place outside of Pollachi. This was our first retreat for our sales executives. It was mostly a chance to get everyone together, to treat our employees to a nice meal, and to say "thank you" for all of their hard work. We enjoyed a buffet lunch followed by a photo shoot in the restaurant's scenic surroundings. It's been great to see how all of our sales executives have also become friends, and we had a great time just hanging out, laughing, and trying to teach me and Diana phrases in Tamil.
After the photo shoot (one of our sales executives, Saastha, is particularly excited about photo shoots), we then sat down to talk for a bit. Diana and I said thank you, and then Poonacha took it away, talking briefly about the hard work we have ahead of us.
In the future, we hope to do more retreats like this, for both sales executives based in the same city and for the whole company. We've definitely started building a community in Pollachi, and it'll be excited to see how this can grow.