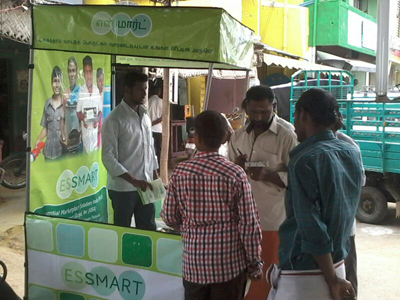 Demonstrations
A member of the Essmart sales team will come to your shop to demonstrate our catalogue of products. If you are interested in a demonstration, please contact us.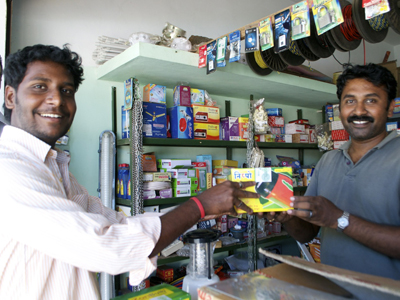 Distribution
As an Essmart retailer, you will stock our catalogue and demonstration products in your shop. When you want to place an order, simply call your local Essmart sales team member. Essmart retailers are rewarded with discounts, sign boards, and more as they become more established retailers.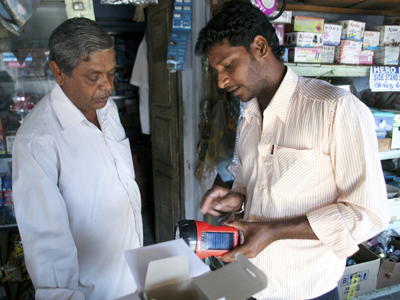 Customer Service
Essmart puts customer service first. If a product that you purchase from us is unsatisfactory or breaks, simply call your local Essmart sales team member and he will come to assist you.

Where We Work
Essmart currently works with retail shop owners in the following regions:
Coimbatore District, Tamil Nadu
Erode District, Tamil Nadu
Karur District, Tamil Nadu
Krishnagiri District, Tamil Nadu
Vellore District, Tamil Nadu
If you are located in any of these districts, we are excited to work with you! If you are located in another region in Tamil Nadu or elsewhere in India, please keep in touch and we will be in contact when we expand to your region.
For more information, please visit our contact page.